Medical schools are highly competitive. The national acceptance rate is 43 percent, according to data compiled by the Association of American Medical Colleges. Use these top 10 tips from doctors and medical students to help you prepare.
1. Get Some Medical Experience on Your Résumé
Job shadow with doctors and other medical professionals. Admissions committees don't expect applicants to have real experience actually treating patients. After all, you're not a doctor yet. But they do want to know that you've spent time getting to know what your future job would be like. Job shadowing is a great way to get some medical experience but there are other non-shadowing opportunities that may be available to you.
"Med school admissions committees want students to have realistic expectations for what a career in medicine will be like. says Dr. Sarah Carlson, a vascular surgery resident at Dartmouth Hitchcock Medical Center, who has also served on a medical school admissions committee. As an undergraduate, she volunteered to file x-rays at the local hospital, then parlayed that into an opportunity to talk with the radiologist. He explained both how to read x-ray films, and why he chose his profession. "It's those types of interactions that are important to have under your belt," she says. "Quite frankly, medicine isn't for everyone, so it's best if you do some soul-searching and spend some time with the people who have the job you want. Most doctors are happy to sit down with students who are considering a career in medicine."
Other ways to get medical experience include becoming a Certified Nursing Assistant (CNA), a volunteer emergency medical technician (EMT), or as a hospital scribe doing data entry. Some applicants are able to gain clinical experience by helping to care for family members.
2. Do Research Projects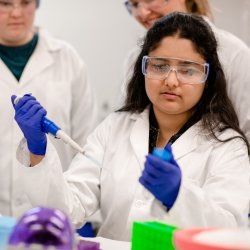 Demonstrate your hands-on science knowledge. "Undergraduate research experience really shines through on medical school applications. Most medical schools want students who are interested in research, and the best way to show that interest is to come in having already gotten your feet wet" says Dr. Carlson. She did pipetting and ran assays for Dr. Pushpa Murthy's lab at Michigan Technological University. It was a small part of the research, but she conveyed the overall impact. "I had to explain at my interviews that the larger scope of the research was about inositol phosphate metabolism."
Medical student Carly Joseph did long-term research in engineered biomaterials. "Sticking with it gave me time to learn how to think critically and ignited my passion for science," she says. "I started off simply learning about biomaterials from older students in the lab, then gradually worked up to doing my own experiments and eventually presenting at conferences." By choosing to make research a main priority each semester she was able to form close relationships with faculty mentors and accomplish more during undergrad than she ever imagined.
In addition to college-based research programs, you can investigate summer offerings, including those through the National Science Foundation Research Experience for Undergraduates program or check out the AAMC database for summer undergrad research programs
3. Put in Time Serving Others
Dr. Carlson volunteered with the Big Brothers-Big Sisters organization. So did Joseph. Rake leaves, build an accessibility ramp, clean the beach, walk a dog. There are lots of non-clinical options for volunteering that demonstrate your willingness to pay it forward and give back.
"They have many different programs and services." Joseph, accepted into Central Michigan University's College of Medicine, was part of the Forever Friends program, matched with an elderly woman she visited a few times each month. "I've formed a great friendship with her, and hopefully, helped alleviate some loneliness. It's a win-win!"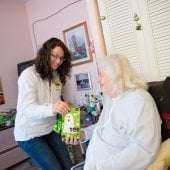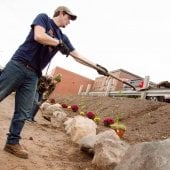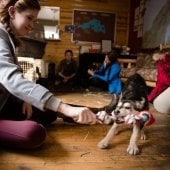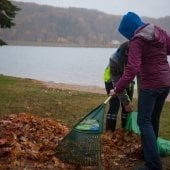 "Doctors are generally pretty altruistic people, and med schools want to see that you care about your community or have some drive to contribute to the greater good," says Dr. Carlson. "Community service comes in many forms, and really anything qualifies, from trash cleanup and mentorship programs to working the concession stand at a fund-raiser for a charity—anything that requires some unpaid time for a good cause."
Ask your pre-health professions advisor about volunteering opportunities on campus or in your community, which could include helping at local food banks or blood drives, local shelters for the homeless or those dealing with domestic violence. You could tutor, deliver good companionship and Meals on Wheels, or walk the dogs at a local animal shelter. Take an alternative spring break and work with Habitat for Humanity or on developing clean water sources for Third World countries. Check with your school for a list of community and global partners it works with who can use your time and talents. The mentors you develop will come in handy when it's time to gather recommendation letters—most schools ask for at least three—and the friendships you develop will last a lifetime.
4. Choose a Major You Will Excel In
Grades aren't everything, but they're extremely important. Choose a field of study that will yield a competitive GPA (grade point average). The recommended GPA for medical school applicants is 3.7 for MDs (medical doctors), 3.5 for DOs (doctors of osteopathy), and 3.4 for NDs (Doctor of Naturopathic). While many students who are planning careers in medicinedecide to major in biology, Dr. Carlson earned her bachelor's in chemistry. Many of her colleagues majored in even more unexpected fields, including engineering, English, music, and classics.
"It's OK if you're not on the pre-med track right away when you start college; pursue experiences that genuinely interest you and rely on guidance from your faculty mentors to navigate your path"Carly Joseph
There is no such thing as a pre-med major, says pre-health professions advisor Nicole Seigneurie, who works with students preparing for medical careers at Michigan Technological University. "There are so many different programs students can apply to." You will still need to do well in both your cumulative and your science GPA, classes like biology, physics, chemistry, and math, that are required for medical school admission. If you are struggling in any classes, get help right away.
During her fourth year, Joseph had to take many of the medical school prerequisite classes that were not part of her engineering curriculum and build a Medical College Admission Test (MCAT) study plan into her schedule.
5. Apply to Multiple Schools

Improve your odds by not placing all your hopes on one school. Do individual research on each school, says Seigneurie; application requirements can vary from school to school and from year-to-year.
She also notes that you can reach out to admission committees with specific questions about the program and expectations. And, she says, don't be bummed if at first you don't succeed. Try again. "If you don't get accepted into the school of your dreams, it's OK! Schools have many applicants and can't take everyone," says McKenzie, who was accepted into the Michigan State University College of Human Medicine. "My dad, who has been a family physician for 29 years, often tells me, "An MD is an MD, it doesn't matter where you go to school."